Join Swami Swaroopananda ji for a Live Q&A session using ZOOM on Saturday MORNING 8:30 AM PST.
If you have subscribed to the email-list, the meeting link has been sent to you.
If you would like to obtain the meeting link, please email
web-admin@chinmaya-sacramento.org

Please note that the concluding session of the Jyana Yajna will be on Saturday evening at 7:20 PM PST on the Chinmaya Mission Sacramento YouTube livestream, followed by Yajna celebration event for CM Sacramento
(G-Meet link sent to e-mail subscribers. If you do not have the link and would like to join, email web-admin@chinmaya-sacramento.org)
YouTube channel below will be live for the event starting on April 3rd, 2021.
Please see flyer below for additional details.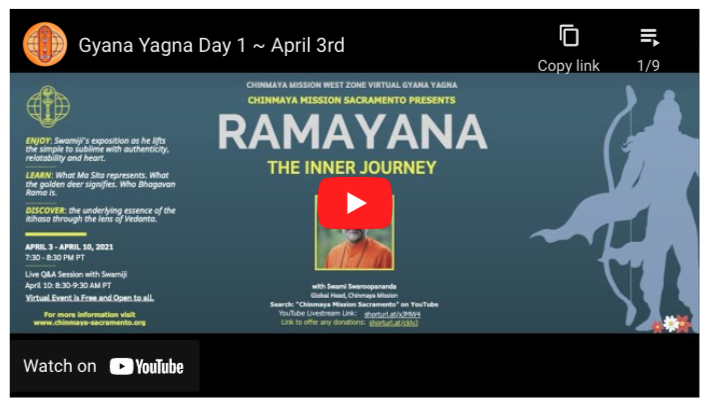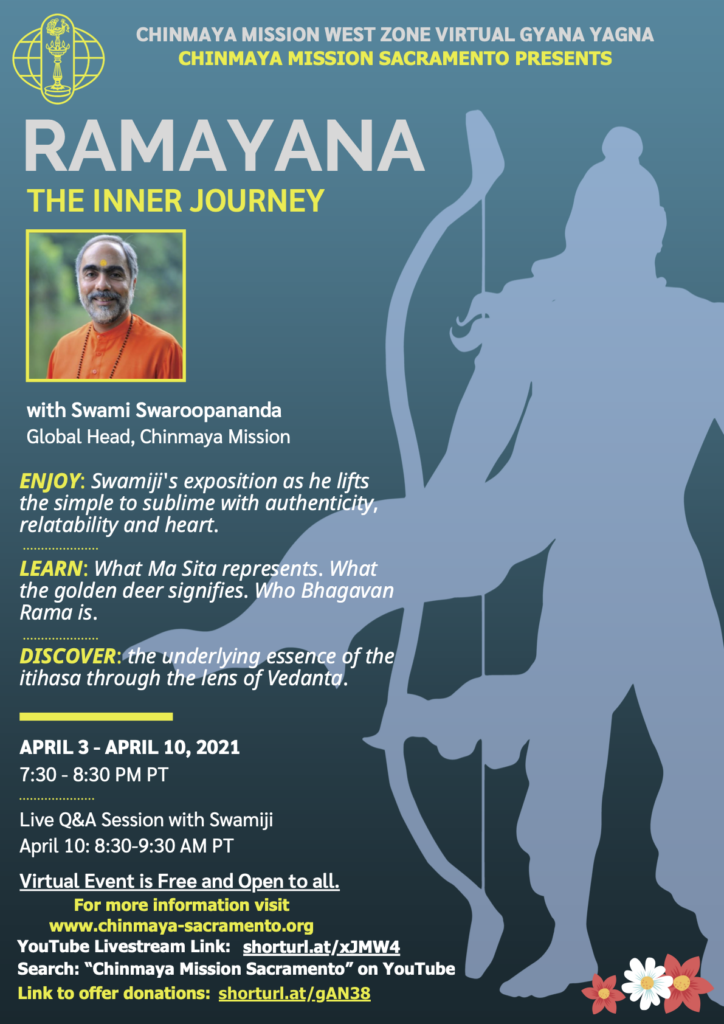 Post your questions for the live session with swamiji on Saturday 8:30 AM PST in the link below. Submit your questions by Thursday 8th April.